TRUSTED BRANDS. UNRIVALED PROTECTION
Combined, our family of brands have over 140 years of experience delivering trusted perimeter security solutions that keep people and assets safe.

Installed around family homes, deployed in the most hostile parts of the world, and constructed around our most critical infrastructure. Our brands, Betafence, Hesco and Guardiar are synonymous with protecting assets, saving lives, and securing what matters.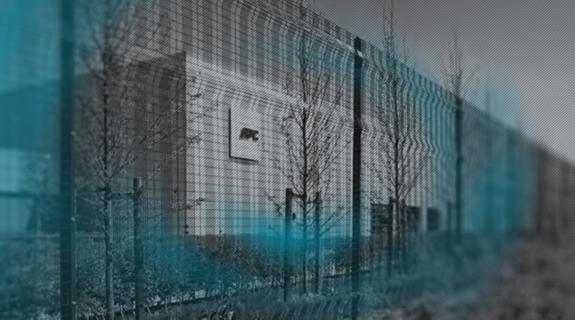 SECURING YOUR PERIMETER WITH BRANDS YOU CAN TRUST
Market leader in Physical Perimeter Systems and Fencing Products. Design and manufacture of fencing and gates across critical infrastructure and high-end residential applications.

Perimeter protection specialists providing security solutions for high-security projects in Oil and Gas, Data Centres, Energy and Utilities and Life Safety Solutions for Schools, Colleges and Campuses.

Innovators and a leading supplier of Defensive Barrier Systems, Protective Structures, Rapid Deployment Systems and Flood Protection Products.
SOLUTIONS FOR EVERY SECTOR
Residential
Creating privacy and security with aesthetically pleasing perimeter fencing for homes owners, private property, and rental spaces.
Public Spaces
Providing perimeter security solutions for schools, universities, and facilities with multiple access points and common open spaces.
Transport
Experienced in all security challenges and able to offer high-security integrated solutions for evolving threats and security concerns.
Energy
Providing total security solutions, security management systems and physical access control protecting people, critical infrastructure and utilities.
Defence and Security
Engineered protective barriers engineered for the most hostile parts of the world, proven in-field to save countless lives and mission-critical assets.
Oil and Gas
Protecting the most at-risk facilities with a layered security solution; access control, hostile vehicle mitigation, and intrusion detection.
GLOBAL EXPERIENCE AND LOCAL EXPERTISE
With perimeter projects in more than 100 countries, we draw on our industry-leading knowledge and experience to develop unique perimeter security solutions for every need.

With a global network of diamond tier partnerships and access to representatives throughout the world, our routes to market and distribution networks ensure our continued market dominance and unrivalled supply chain management.
 
CONFIDENCE AND PARTNERSHIP
Inspiring confidence in our customers with in-field proven to protect products, and backed by guarantees, externally tested, and certified to withstand the most challenging environments and threat levels.

We value partnership and collaborations with our customers to fortify our long-standing relationships, and we offer support in every stage of a project's lifetime.

Backed by the Carlyle Group, a global company with a local presence.